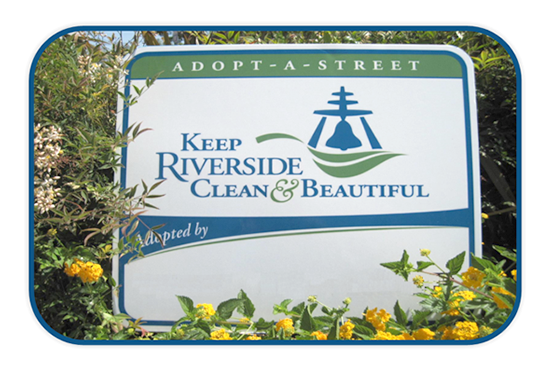 Take Pride & Place Your Name Here!
Volunteer Adopt-A-Streets
While driving through the City of Riverside you are sure to see the Adopt-A-Street (AAS) signs placed at over 100 various streets. They are adopted and cared for by community volunteers. Keep Riverside Clean & Beautiful (KRCB) asks volunteers to cleanup and maintain the street (both sides) six times a year.
Work as an individual, family, friends, schoolmates or work-mates. Your team will keep the City's roadways, storm drains and street signs free of litter and graffiti. KRCB will loan you tools, vests and gloves to get the job done!
Click the buttons below for details: